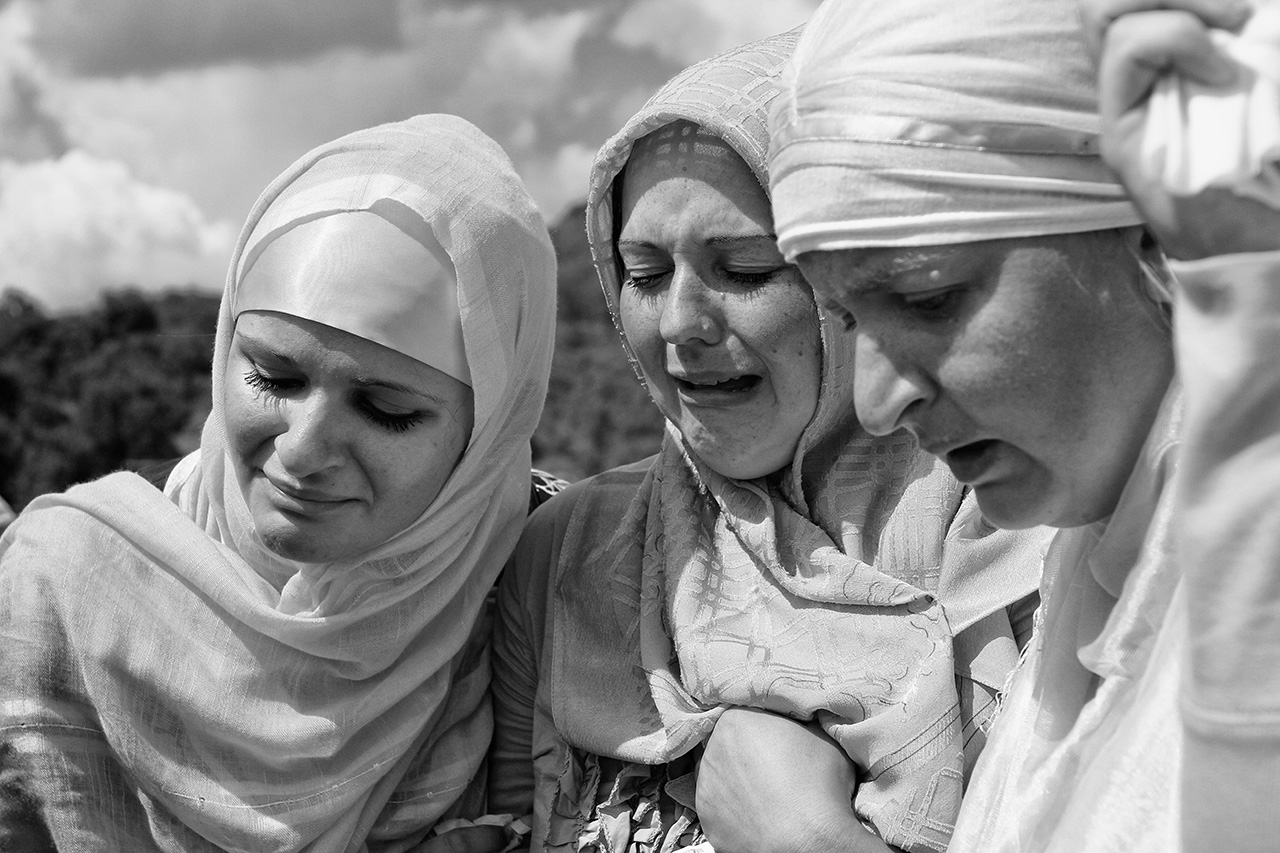 15 Oct

Photo On the Book Cover

A photograph I took in Srebrenica appears on Christina Lamb's new book "Our Bodies, Their Battlefield". Christina is the co-author of "I am Malala". It was quite an honour that her publisher from HarperCollins reached out to me wanting to use this image. The book is about what war does to women. The same photo was used for the Iceland version of the book, as well as the Dutch version.

And this is the original photo

Captions: Rialda Zukic of Bowling Green, Ky., Minela Aljic of Bratunac, and Pemba Malagic, of Srebrenica (left to right) mourn relatives and friends at the funeral in Potocari where 775 bodies were buried on July 11, 2010 during the 15th anniversary of the genocide in Srebrenica.