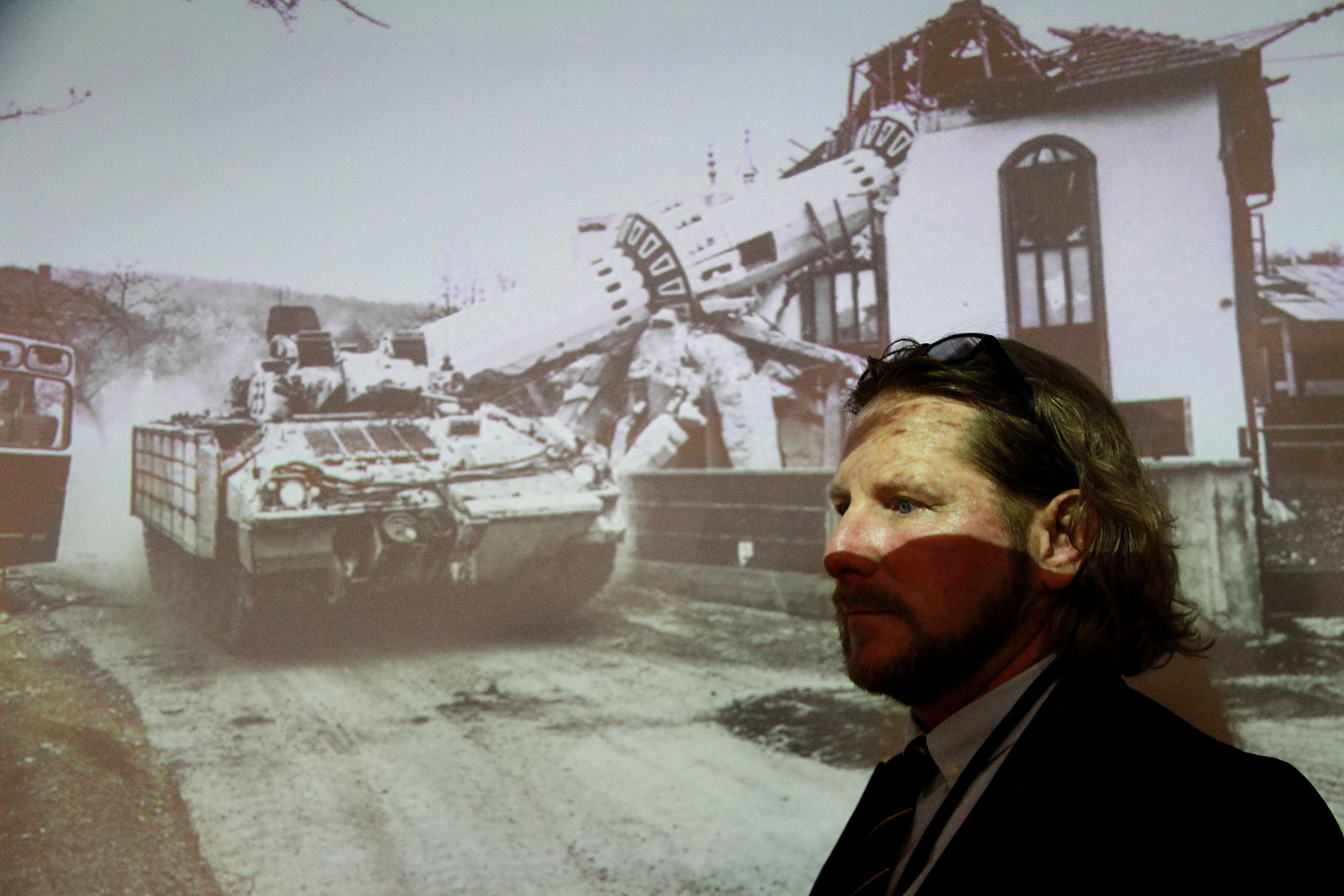 19 Apr

Ahmici, Vitez

I was in Ahmići village in Vitez municipality, about 20 minutes from my hometown Zenica where 116 civilians were killed in 1993. I went as a support for an incredible woman I recently met, and while I was at the commemoration, I heard Bob Stewart – a former officer of the British Army and commander of the UN in Bosnia and Herzegovina – mention that among his former associates was Richard who drove the tank that day – the tank from the well known photo by Giles Penfound.
Richard wasn't supposed to be in the tank that day at all, he was working for Bob as a regimental signals officer (with 1st Bn Cheshire Regt). Richard was there instead of his colleague.
Of course I had to find him in the crowd, and I usually love these moments. I had no idea what he looked like, and I was told he not in the room. Actually, he was nowhere to be found. His colleagues kept on describing him, some were joking, some gave a legit description, but I could not find him. The event was coming to an end, and in the very last few seconds of the event, I went on the opposite side of the room, and as if he just appeared in a row where I was standing, I looked at him and said: "Are you Richard?" He confirmed, but I asked again, making sure he heard me.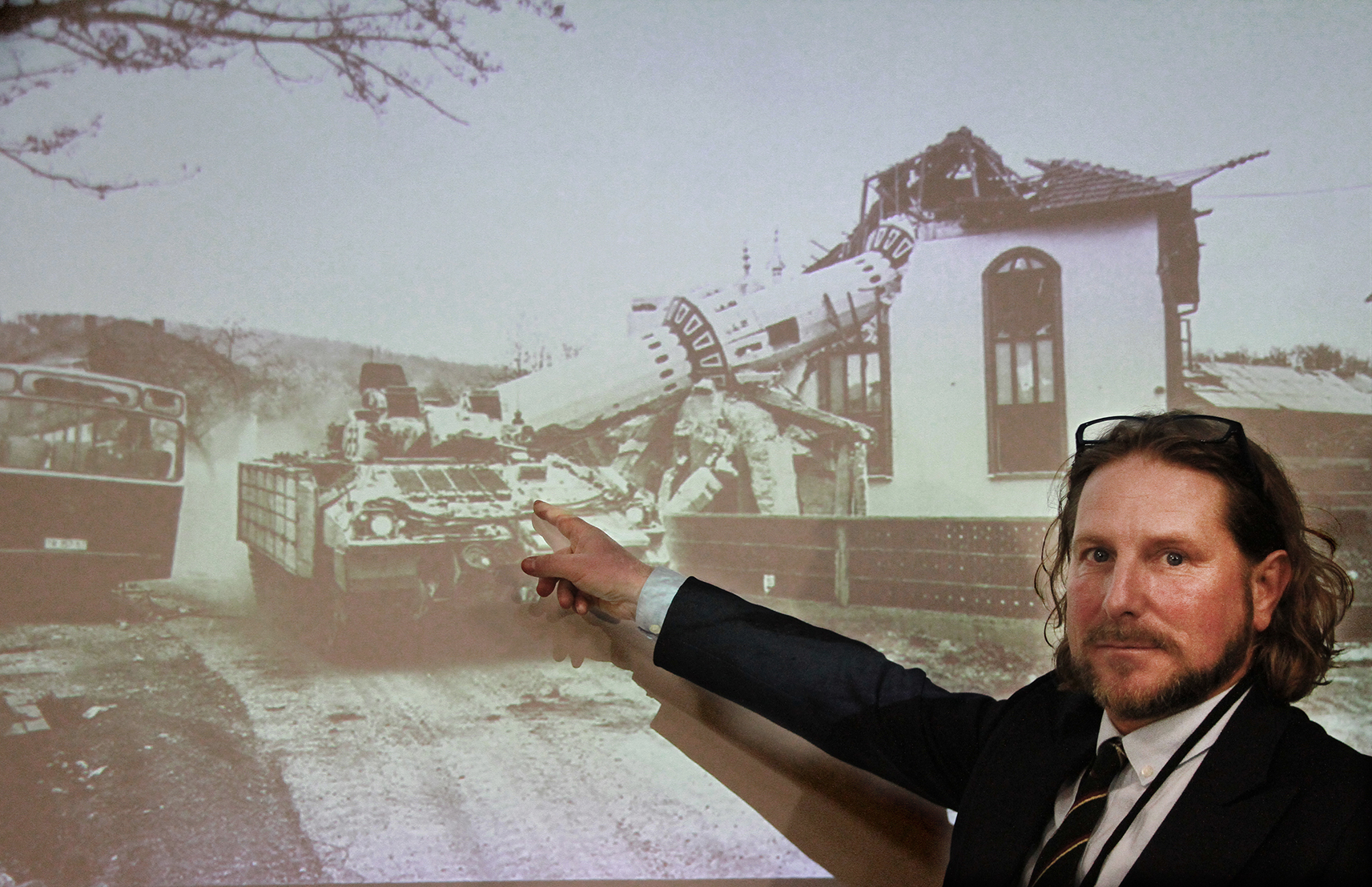 I photographed him by the photo displayed on the projector. Then he showed me a photo on his phone that he kept. It's of him from that moment when the mosque fell on the tank. "It was faith I was there that day in 1993," he says.
This was Richard's first time to return to Ahmici since 1993, and it was my first time ever  to visit Ahmici.